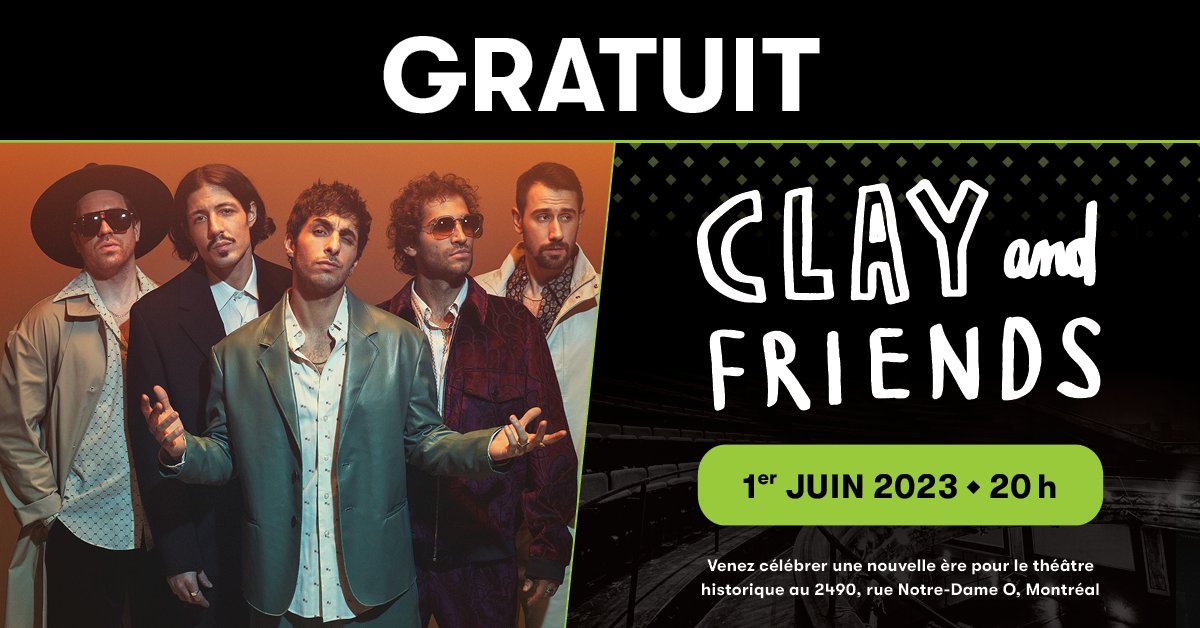 Could it be that Montreal's legendary Corona Theatre is about to get a name change?
A free event with Clay and Friends on June 1st says, "Come celebrate a new era for the historic theatre at 2490 Rue Notre Dame. A similar event occurred recently when l'Astral changed its name to Le Studio TD.
The Corona Theatre holds a special place within a vibrant district that is undergoing a remarkable transformation. It serves as a starting point for an extraordinary journey that began in the early 1990s with the aim of reviving a theatre that once experienced the glorious days of Montreal. For the residents of the south-west, who cherish their environment, history, and heritage, the Corona Theatre serves as an anchor point. It also acts as a meeting place for countless artists whose boundless imagination and inspiration give birth to shows that celebrate music and songs, whether local or from distant lands.
Corona Theatre was constructed in 1912, a time when silent movies were accompanied by live music. It also hosted light comedy shows, boasting a small maneuvering stage, dressing rooms beneath it, and a prominent orchestra pit.
The Corona Theatre thrived until the early 1960s. However, when the city of Montreal took over management in 1967 for an urban renovation project, the theatre faced the threat of demolition. Despite being forgotten, it remained alive in the people's memories in Montreal's southwest district.
In the late 1980s, the theatre found new purpose as a filming location for movies like "Une histoire inventée" by Marc-André Forcier and "Nénette" by Jean Beaudin. In the summer of 1987, it even showcased "La Donna Delinquanra," an installation by Martha Fleming and Lyne Lapointe (Les petites filles aux allumettes).
In October 1997, the non-profit corporation "Institut des arts de la scène" acquired the Corona Theatre. Following Phase I of renovations, the theatre reopened its doors in October 1998. The second phase of renovations (2003-2004) focused on completing the facade and further restoring the interior.
Since then, the theatre has welcomed countless bands, artists and creators, as well as hosting gatherings of business associations and filmmakers from around the world.
Share this :